The following delivery information may help when deciding what to order.
We deliver tipper loads and bulk bags to many parts of Norfolk and Suffolk plus we sell bulk bags to most of England, using a National Carrier.
What we can supply depends on your postcode.
Delivery by us:
If you order loose logs they are tipped out the back of the truck onto your drive.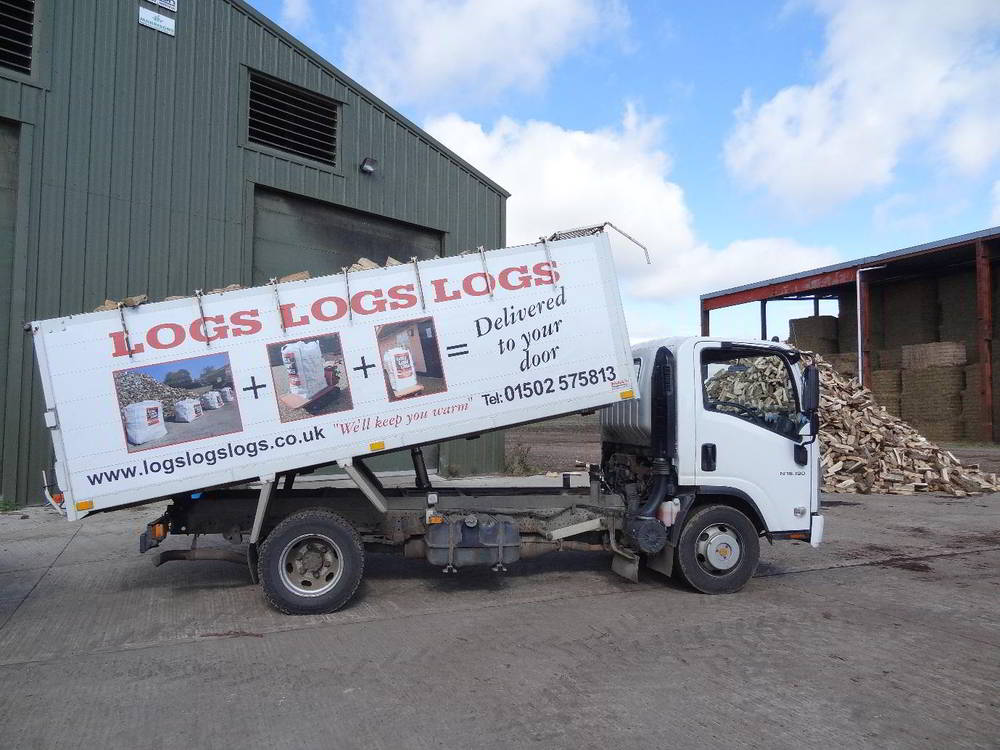 All of our trucks are 2.6m (8' 6") wide. The photos below show how we deliver bags.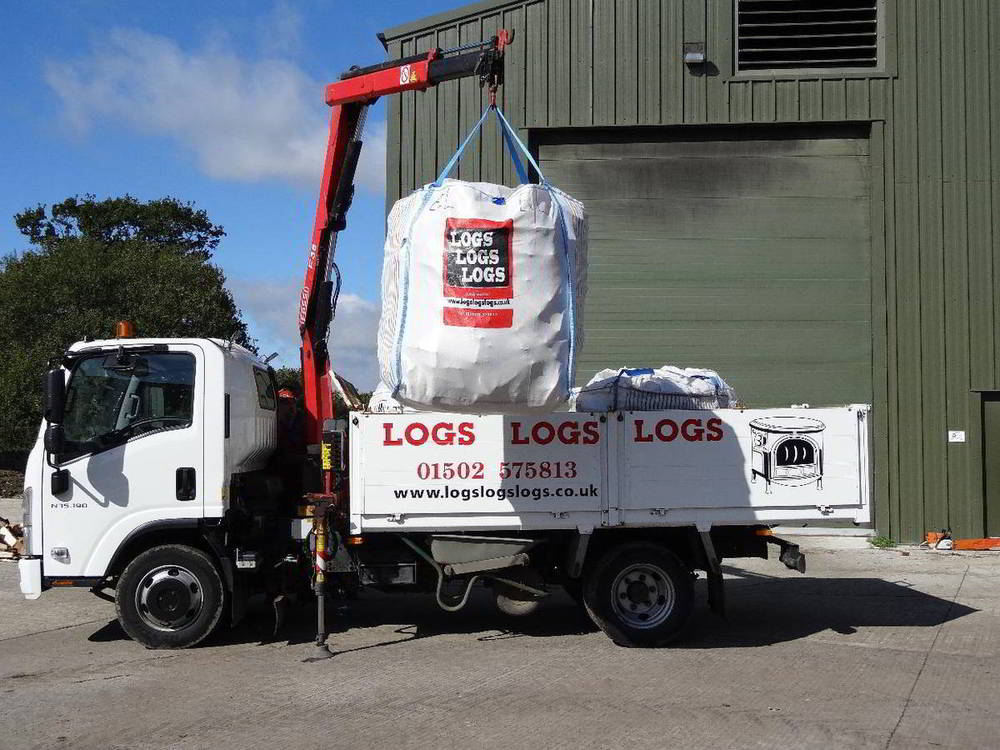 The bags are unloaded and placed by the crane.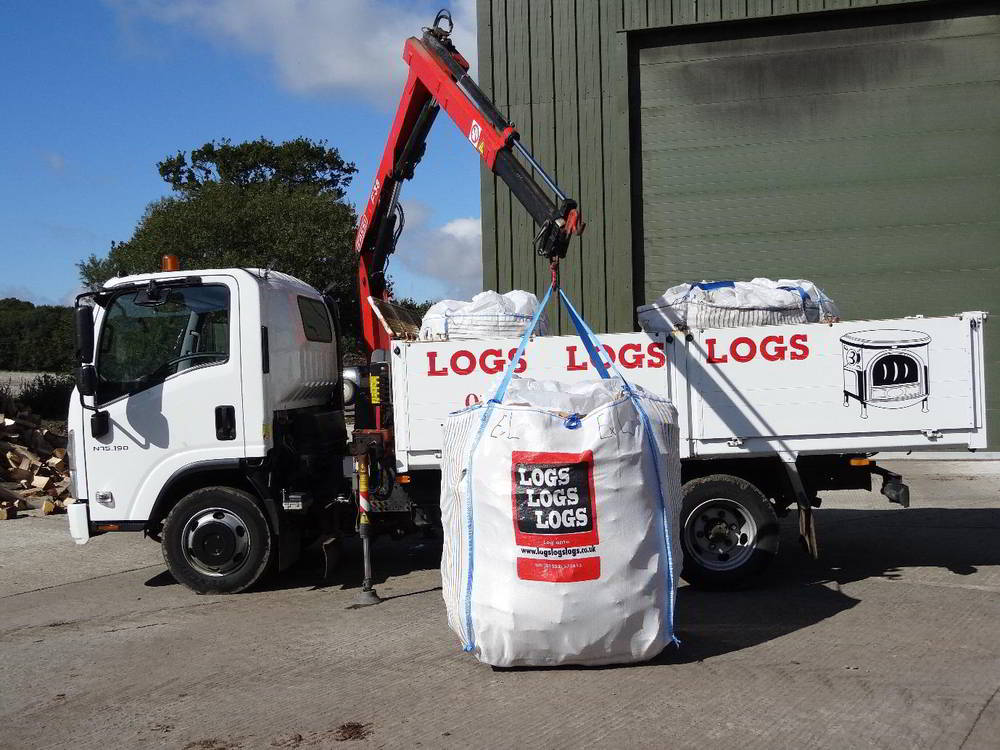 Small and medium bags can be moved on our log carrier into your garage, car port, back garden etc. Ideal if you have limited space or no driveway.
The minimum gate width for the small bag is 87cm, and 134cm for the medium bag.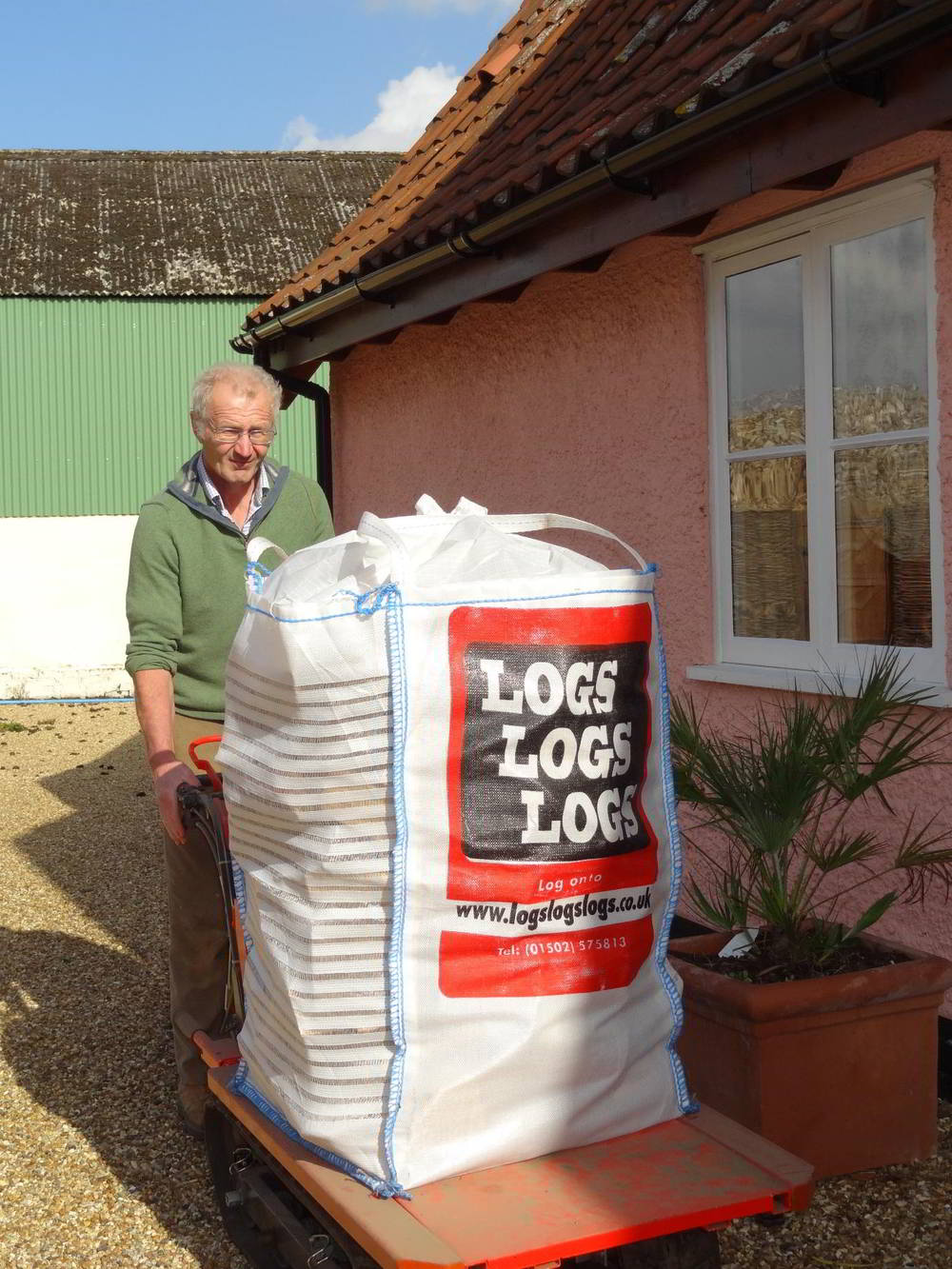 Large and Extra Large bags cannot be moved on the carrier.
The bags can be lifted over walls, gates, fences etc.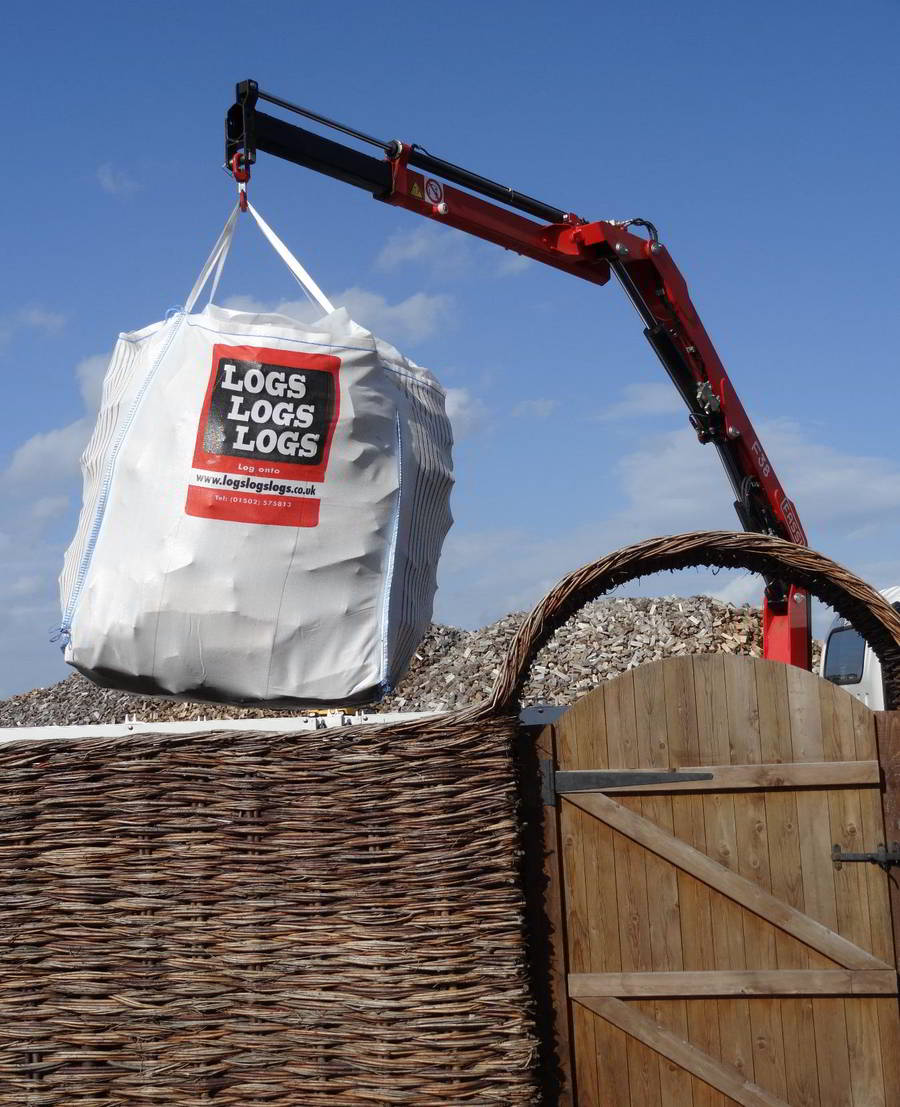 National Carrier
If your order mentions National Carrier please be aware there are issues, which need to be noted…. eg bags cannot be moved on loose gravel, inclines, restricted access. There needs to be adequate parking space near your property. The delivery vehicle is roughly the size of a dustbin lorry.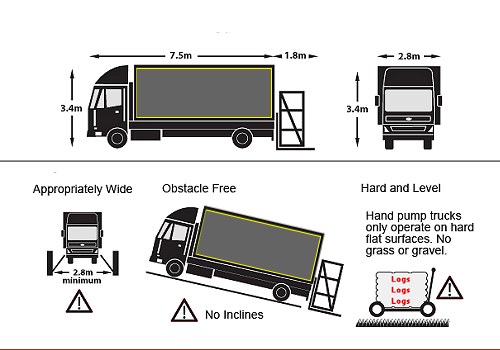 These bags are delivered on a pallet and placed on your drive using a hand pump truck as in the diagram above.